The Best Coating Isn't One
Equisol is not a coating. It's a penetrating, non-film forming, clear exterior timber oil that highlights the natural beauty of timber grain with a signature matt finish. Unique stabilising qualities make it suitable for external and internal timber projects. Instead of sitting on top, like coatings do, Equisol Pro E365 migrates and diffuses very deeply into the wood for long lasting protection from within, minimising warping and splitting.
Use the clear oil to allow the natural silvering process, or add an Equisol Colour Tone for rich colour that lasts longer.
Easy single pack application
Easy to use and maintain
2 coat system
Penetrating oil stabilises timber moisture content and allows water to escape instead of sealing it in under film
Water repellent to keep timber dry from the inside out.
Non film-forming
Dirt Resistant
Scratch resistant and easily repaired
No cracking, peeling or blistering
Enhanced UV absorbers
Formulated for harsh Australian sub-tropical climate
Matt finish enhances natural timber grain and beauty
Protects against effects of moisture, sunlight and mould
Nourishes timber to minimise cupping, warping and splitting
Includes powerful mouldicide and algicide
Effective in sealing pressure treated timbers
Can be applied on fresh timber without weathering
Can be applied to seasoned or unseasoned timber
Recommended for pre-finishing/pre-coating before installation
Can be wet stacked for easy pre-coating
No oily residues weeks after coating in cold wet climates
May be applied to either rough sawn or dressed timber
2 coats are all that needed
Range of 6 architectural colour tones can be mixed in, or leave as clear to allow timber to silver naturally
No sanding in-between coats
Can be recoated once touch dry (for best result, leave for 24 hours if possible)
Can be applied in direct sun and cold weather
Clear coat is clear without green staining
No wet edge
Easy maintenance - can be recoated without harsh sanding
Hardwoods and Softwoods
Decking
Decking Substructure
Retaining walls
Cladding and weatherboard
Exposed beams
Railings
Windows
Doors
Shutters
Shingles
Slat screens
Outdoor furniture
Timber soffits
Fascia boards
Garage doors
Fences
Posts
Interior beams
Teak decks on boats
Interior panelling
All surfaces must be free from dirt, oil, grease and other contaminants.
New timber will benefit from using a timber cleaner as per the instructions.
Painted surfaces require complete stripping back to bare timber.
Suitable for use on new timber.
Prepare new, weathered or grey timber with a timber cleaner as per the instructions.
Previously coated surfaces require stripping or sanding back to bare timber, before preparing with 
a timber cleaner as per the instructions.
Remove all sanding dust before coating.
Dressed hardwoods (Tallowwood, Brush Box, Jarrah, Spotted Gum, Merbau) should be sanded when there is mill glaze with 60-80 grit sand paper to raise the grain, enabling good penetration.
Application by spraying, lambswool applicator pad or brush.
Use thin even coats, spread out the Equisol to cover a bigger area.
Equisol Pro E365 can applied on unseasoned and damp timber.
Ensure the wood surface is touch dry, free of mould, wax, grease, dirt, and salt (coastal areas).
Equisol Pro E365 should be stirred thoroughly before and during application with a flat blade stirrer, taking care not to introduce bubbles.
If using Equisol Colour Tones, follow directions on the Colour Tones label.
If the job requires more than one can of Colour Tone, mix all together in one large container prior to commencing.
Apply two coats of Equisol Pro E365 using a brush, spray or floor applicator. If applying with spray, back brush the coating to ensure even penetration.
Work along 3 - 4 planks at a time, in the direction of the grain.
Ensure edges and end grain are fully coated. Allow touch dry between coats.
Two coats for exterior timber.
One coat is normally sufficient for interior timber. A second coat would only be required to achieve greater depth of colour and greater protection.
Do not apply in temperatures under 10°C or above 35°C or when rain or heavy dew is expected within the coating dry time.
Excess oil can be wiped away with cloth.
Drying times are dependent on timber type, moisture or climate.
Can be recoated once touch dry (for best result, leave for 24 hours if possible).
Walk on 24 hours after re-coat or when dry.
Multiple coats are not recommended in a maintenance period.
Clean up using soapy water.
When the timber has faded to a pale colour or water is not beading on the surface, wash down with Timber Cleaner as per instructions, sand patchy areas with 80 grit paper, re-apply Equisol Pro E365 to the clean, dry surface
Apply second coat when dry and non-sticky
Frequency of re-coating will vary depending upon degree of exposure, intensity of pigment, climate, aspect, etc
Initial signs of wear will be observed on exposed areas
Protected areas under eaves will retain their appearance longer than more exposed areas. Exposed areas benefit more with Equisol Pro E365, as it repels the moisture, reducing cupping and twisting
Horizontal surfaces (eg. decks and handrails) require shorter intervals than on vertical parts, as water and dirt lying on the surface and long sun exposure will erode treatment more rapidly
May be harmful if swallowed and enters airways.
May cause allergic skin reaction. May cause drowsiness or dizziness. Keep out of reach of children. Read the label before opening or using. Keep away from all sources of ignition - NO smoking. Keep container tightly closed. Groundbond container and receiving equipment. Use explosion-proof electrical, ventilating, lighting and all other equipment. Use only non-sparking tools. Take precautionary measures against static discharge.
Avoid breathing mist, vapours or spray. Use only outdoors or in well-ventilated are. Wear protective 
clothing, gloves, eye/face protection and suitable respirator as required. Contaminated work clothing should not be allowed out of the workplace. Wash contaminated clothing before re-use. Wash hands, face and all exposed skin thoroughly after handling. Store locked up. Store in a well ventilated place and away from oxidizing agents and foodstuffs. Keep cool. Do not empty into drains.
FIRST AID: If poisoning occurs, contact a doctor or Poisons Information Centre (Phone Australia 
13 11 26; New Zealand 0800 764 766). If medical advice is needed, have product container or label at hand.
SWALLOWED: If swallowed, rinse mouth. Do NOT induce vomiting. Give a glass of water. Immediately call a POISON CENTRE or doctor/physician.
EYE: If in eyes, hold eyes open, flush with running water for at least 15 minutes and see a doctor.
SKIN: If skin or hair contact occurs, immediately remove any contaminated clothing and wash skin and hair thoroughly with running water. If swelling, redness, blistering or irritation occurs seek medical assistance.
INHALED: Remove from contaminated area - avoid becoming a casualty. Allow patient to assume most comfortable position and keep warm. Apply artificial respiration if not breathing. Seek medical advice.
FOR FIRE: If involved in fire use alcohol resistant foam. If unavailable, use standard foam or dry agents. Avoid breathing product of combustion.
FOR SPILLS: Clear area of all unprotected personnel. Slippery when spilt. Wear protective equipment. Absorb with sand or soil. Collect and seal in properly labeled drums. Dispose of contents/containers in accordance with local, regional, national and international
Calculated usage is a guide only, based on average requirements for hardwood and softwood, but can be influenced by other variables including the exact timber species, timber age, preparation and degree of weathering. For a more accurate estimate please contact Equisol.
Colour Tones are available to mix with Equisol to maintain the natural timber colour character, delay silvering, and retain the "freshly oiled look" for longer. If you wish to retain the natural timber colour, use Equisol without a Colour Tone.
Dark Brown
Medium Brown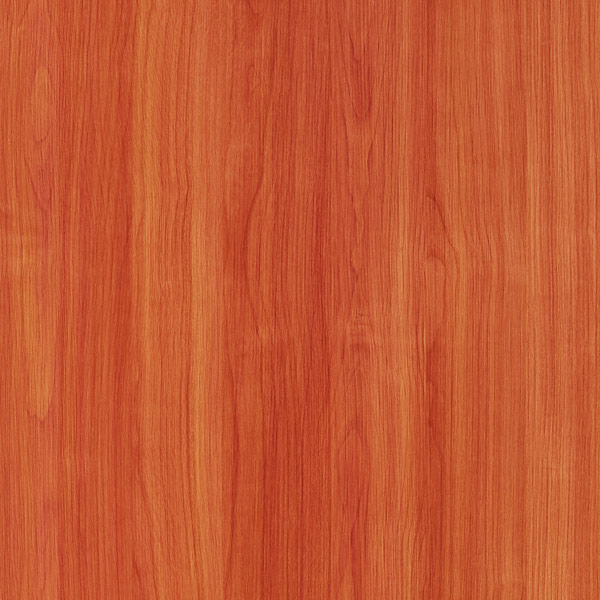 Red Brown
Pale Brown
Black
Grey